GRP fibreglass as an alternative roofing system for your box gutters
So you may have noticed the weather has been more than a little damp lately and leaky roofs and damp have become all range. Maybe it's time to switch up your old, tired materials and look into the benefits of GRP fibreglass roofing system as an alternative water-tight solution for your box gutters, eliminating the risk of leaks and giving you some much needed peace of mind.
What is a Box Gutter?
To put it simply, a box gutter is a gutter (shocking I know) that allows water to run off a pitched roof and drain away, usually into a drainpipe or separator roof. These gutters are formed when two pitched roofs converge and meet at the lowest points, forming, you guessed it, a gutter in the shape of a box, simple right?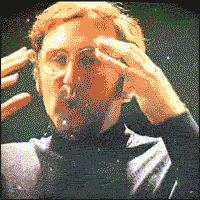 If you cant get your head around it… a picture paints a thousand words…
You can also find a box gutter in situations where a pitched roof runs down to a parapet wall, stopping the water dripping over the front of the building and drenching unsuspecting passers-by.
Out With The Old
A common culprit for leaks, old box gutters that are made from lead and dressed into shape underneath the tiles and slate on a roof, holding large volumes of water for extended periods of time. Proper installation for lead requires meeting industry requirements for lap, length of lead and mop stick and step positioning… basically, it's a complicated process that many contractors fail to get right. It's for this reason we come across countless lazy box gutters that aren't doing their job properly. If not installed correctly, lead can easily fail and cause leaks into your attic, leading to that dreaded damp smell to start off small… you can read more about the problems just a small leak can cause here.
While we're at it, why not check out some of our recent lead work…
Why Is GRP Fibreglass So Important?
So we've established that lead isn't always the safest solution to dodging those leaks, indeed a far more reliable material to opt for is GRP Fibreglass. Whether it be an existing property or a new build, when correctly fitted this material has the same, if not far better, waterproofing abilities as lead and a key attribute to note is it's sheer strength, creating a seamless surface free from leaks. Due to how strong this material is, if your tiles or slates were to slip from a pitched roof into the gutter, there would be absolutely no damage.
Another bonus? GRP is a much cheaper alternative to lead and can be moulded into any shape without the prospect of it cracking, I mean it sounds like a no brainer really.
How Does GRP Compare To Other Materials Out There?

Other commonly-used materials include EPDM rubber or green minerals felt. EPDM is a form of rubber roofing that is often used on uneven structures, such as Velux windows, thanks to its flexible properties. As a durable and incredibly waterproof material, rubber is a great substitute for lead guttering and exhibits almost exactly the same properties.
GRP is stronger and more likely to withstand falling debris, from tiles to branches, indeed EPDM rubber would likely end up punctured, creating an ideal hole for water to seep through.
As specialists in flat roofing, whether it be a porch roof, a garage or even a garden shed, if it's flat we strongly recommend a GRP Fibreglass roofing system for your roof covering. As such a versatile material, fibreglass can even be used for walkways or balcony waterproofing; we even used it for a fish pond!
If you've noticed any leaks or damp around your box gutters recently then its crucial not to ignore them as they pose a threat not only to your interior paint-work but your building's structure as a whole. Call us out for a free inspection and quote if you're at all worried.
For more pictures of our GRP Fibreglass work, from box gutters, to walkways, to fish ponds, click here.
Like us on Facebook and check out our Instagram for more updates.